So I'm a little behind because I find no use for computers over the weekend it seems.  Here's to catching up!
Something You're Reading, Making, Seeing
13. Besides my Bible (ESV: Psalms, Genesis, 1 Chronicles, Luke) I've recently started Book of Hours and The Great Divorce by C.S. Lewis.
14. Acrylic on aluminum foil.
15. New, fuzzy, polka-dotted pants.  Mmmmm warrrrm.
One Thing In Your Bag, Your Fridge, Your Heart
16. Extra set of contacts.
17. Green tea with honey and ginseng.
18. Jill.
3 Graces from People You Love
19. I found this on the Rolodex.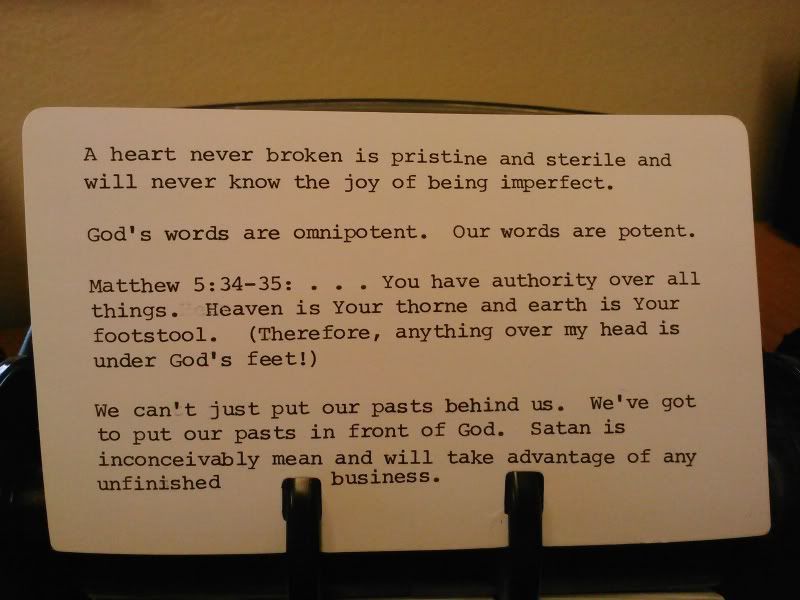 20. "I'll come back to get you."
21. "Let me pray for you."
Dusky Light, Surprising Reflection, Lovely Shadow
22. I am not going to wait to take a picture of the light of the evening so here's one from 1992 of me and the grandparents.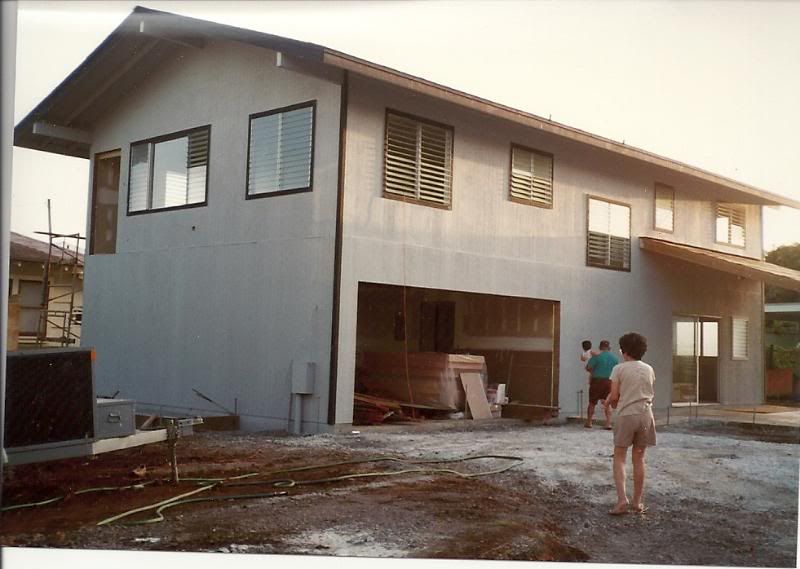 23. And one from 2011
24. The trees at dawn (shadows can be silhouettes, right?):